L.L. Bean: Free Canadian Shipping & Summer Sale Now On (US)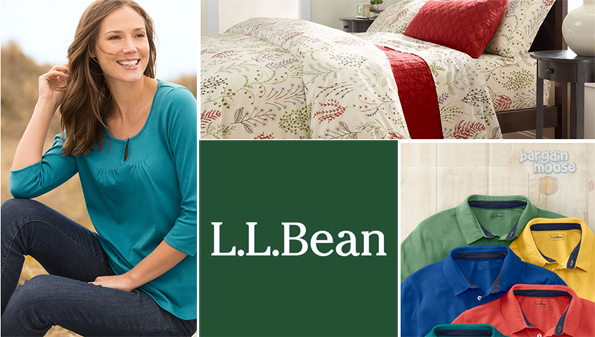 I sometimes browse some US based stores to see if there are any good deals for the Bargainmoosers. For quite a while now, L.L. Bean have offered free Canadian shipping on any order, with no minimum spend. Some of you may have been aware of this, some of you may not… so I'll just do a quick reminder post about it. :)
The free Canadian shipping is quite brilliant to see from a US store. It's not often we see stores shipping from the US that will offer free shipping up to Canada, so this is definitely a huge bonus.
Customs / Duties
You will, of course, be liable to pay any extra fees on your order such as customs and duties. But you should be pleased to hear that all these charges are included at the checkout, you won't get a nasty bill at your door. You'll be able to go through checkout and see exactly how much you're going to have to pay, then make an informed decision if it's a good enough deal or if you'd prefer to buy from a Canadian store instead.
Summer Sales!
Right now, LL Bean is having their summer sale, in which they are offering up to 50% off select items. Here are a few deals that I've spotted. For all these below, I am showing taxes for Ontario as a reference, this may differ depending on your province):
Another good point about buying from LL Bean is you'll probably have less embarrassing wardrobe clashes with friends and family. You wouldn't get as many people in Canada walking round in LL Bean merchandise.
Tell us, have you ever bought from LL Bean? Let us know your experiences in the comments below please!
(Expiry: unknown)