Joe Fresh Canada: Fresh Expedition Puffer Was $229 | Now $75 & Free Shipping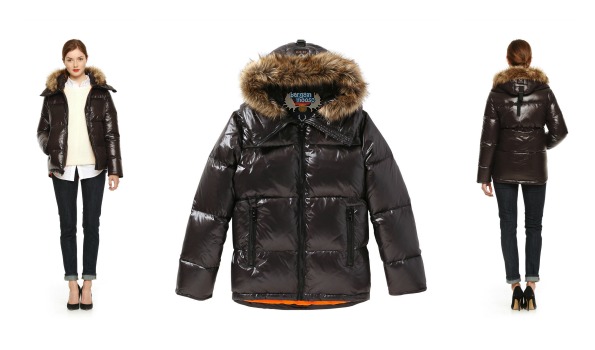 Winter jacket deals abound and this one from Joe Fresh is no exception. Regularly $229, get the Fresh Expedition puffer for only $75 and free shipping.
You may be wondering how I got the jacket down to the $75 price when you are seeing a price of $99.94. It does get a teeny bit tricky, but I know you can do it. Right now, Joe Fresh has a coupon code out for $25 off $100 when you enter in TAKENOTE. The problem is, this jacket falls just $0.06 short. What I did is find something in the clearance aisles that would get me just over $100 and made it well worth getting this jacket! You'd have a total savings of $150, plus whatever you save on your clearance item.
I really love Joe Fresh jackets. My boys have one and so do I. They are very warm and totally stylish. This one has a shiny look to it, which tells me it could be water resistant as well. It is long enough to cover the bum, which I like because it keeps that part of me warm! On top of that it is not too long to make you look severely bundled.
If you want some ideas on items that you could pair along with this jacket to get the extra $25 off, check out this contrast accent tank that was $16 and is now only $2.94.
You could also head over the men's section and grab this men's number sweatshirt that was previously $39 and now only $9.94. I know my husband always appreciates when I spend $10 on him (and $100 on myself hehe). I'm just really giving like that.
Don't leave the kids out either. My boys have quite a few button up plaid shirts, as I think they can look dressy, but still look cool for school. This kid boy's plaid mix shirt is only $6.94, with a regular price of $16.
Shipping is free on a $50 purchase, so if you are getting the coat or using the coupon, you won't have those charges on top either.
(Expiry: 1st February 2015)