Jacob Canada Store Closing Sale: 40% Off Regular Prices + Extra 20% Off Sale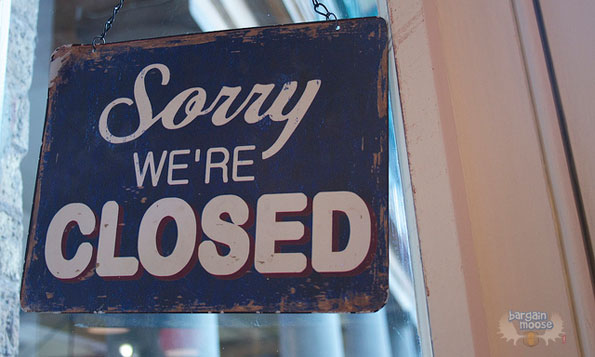 Jacob will soon be no more as they have slowly been closing all of their stores all over the country and are now liquidating their online merchandise as well. You can now save 40% off all regularly-priced items along with an extra 20% off sale items. But hurry because supplies are going quick.
I have to admit that I have mixed feelings about Jacob's as it has been a favourite store of mine for a number of years now. On the one hand, I'm sad that it won't be my go-to store anymore but on the other, I can't wait to take advantage of the discounts! The only hitch is that Jacob's site is slightly slow right now but if you're patient, you can certainly score some great clothes at a fraction of the price.
Considering the slowness of Jacob's site and the quick rate at which clothes are selling out, I suggest that you open each item that you like in a separate window. The quickest way to do so is to click on each item by pressing down on your mouse's wheel. Alternatively, you can also right-click on the picture and click on "open link in new tab". Do this for all the products that interest you and while they load, you can keep browsing.
Usually, my first instinct would be to check out the sale section because of the additional 20% discount but in this case, the 40% off regular prices is actually quite enticing as well. I found the two-tone cape with pockets at a regular price of $99.99 but with the discount, it can be yours for just $59.94. Yes, you read that right: it's a cape but a much classier-looking one than say, Batman's! :P
It comes in one size, so you won't have to worry about it being too small or big and it features 3/4 dolman sleeves, with side pockets and buttons on the front. A cape with buttons... pretty cool, right?
I also found 2 belts on final sale in the clearance section but although the extra 20% off doesn't apply to these, the $2.99 price tag is still well worth it, especially since they were originally priced at $39, putting them at a 93% discount. It's essentially the same belt twice but just in two different colours: dark blue or white.
Shipping is free on orders over $100.
(Image Credit: Lis Ferla)
(Expiry: Unknown)