ItFit Canada Promo Code: Exclusive 35% Off (EXPIRED)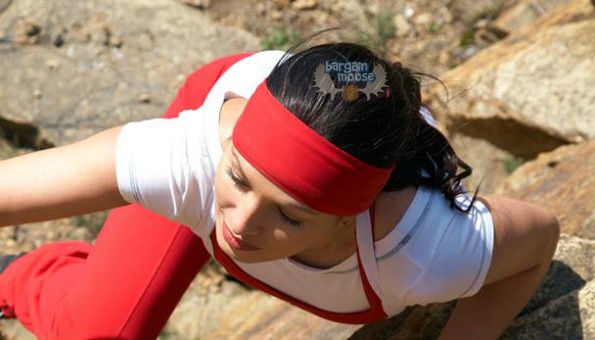 I told you about ItFit not that long ago, when they had a coupon for 25% off. I managed to get a coupon exclusively for Bargainmoose readers, for 35% off.
Click here to shop @ Itfit.ca now
Coupon Code: BARGAINMOOSE
Discount: 35% off
Expiry: Unknown
As I told you in the last post, Itfit also has a deal, where if you buy two headbands, you'll get one free. That deal still applies with this coupon code. This means that instead of paying $16 per headband, you'll pay a total of $20.80 for three headbands. Because your total is over $20, you'll also get free shipping, which is a nice bonus.
I decided to try out ItFit bands for myself. I have very fine hair and all headbands slip out of my hair. ItFit says these ones are guaranteed to stay in your hair. While wearing it folded, it wanted badly to stay in, but eventually, it did slip out. I think if I try wearing it unfolded like it shows in the photos, I shouldn't have a problem. Also, because my hair is so fine, even the Lululemon ones with the elastic backing come out of my hair. I think I just have a bad head/hair for headbands!
While I don't typically wear headbands, I was amazed how striking I looked adding that pop of colour to my face. Even without makeup, I felt like I looked polished, while just going to the gym. I have bangs, which make my forehead sweaty at the gym, so this type of headband is perfect for keeping them back without looking all disheveled to keep me from breaking out when I sweat.
There are quite a few prints and solids to choose from. I do love the paisley, but I got the peacock and groovy styles and love them both on me, especially when I'm dressed in all black yoga attire. I think these are also great for bad hair days when the kids won't let you shower, as you can hide your greasy locks.
Check for more exclusive coupon codes in the Bargainmoose forum and save the most you can on ItFit bands.