Items As Low As $10 @ Le Chateau's Outlet Flash Sale!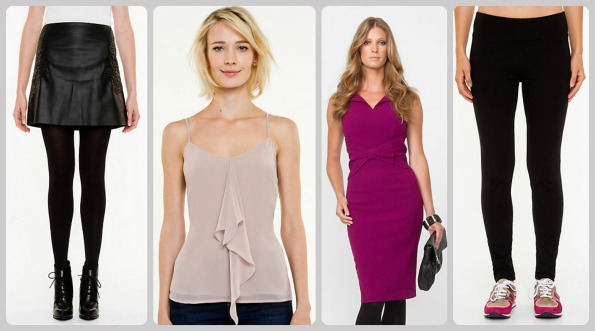 So I was on the hunt for some pretties to treat myself for Valentine's Day, and I found this fabulous flash sale at Le Chateau's outlet. Today only, you can get over 700 items for as low as $10 at LeChateau.com. What are you waiting for?
Today is the only day that these discounts are available at Le Chateau's Outlet, so I wouldn't hesitate long to reap the benefits. I can honestly say that I have never seen a sale like this in their outlet section before, so I am pretty excited. The sizing availability rocks, even.
The Crepe Front Slit Pencil Skirt would be great for an evening out or even for a business meeting. It was originally $39.95 and can now be yours for just $14.99. If you are looking for a more comfortable option for bottoms then check out the Stretch Cotton Skinny  Yoga Pant. These pants were $29.95 and are now just $9.99.
For tops, I really like the Chiffon Sleeveless Blouse. It was originally $39.95 and is now $9.99, which is a whopping 74% off. This shirt is available in three colours and has all sizes available at this time. If you want to go all out with a dress, then I definitely suggest the Crepe Bow Shift Dress which is 74% off - that leaves you paying just $19.99.
If you spend over $100 at Le Chateau's outlet then you will pay just $5 flat-rate for shipping.Otherwise shipping is $7.50 which isn't all that bad either.
(Expiry: 28th January 2016)