IceJerseys Coupon Code: 25% off NFL Hats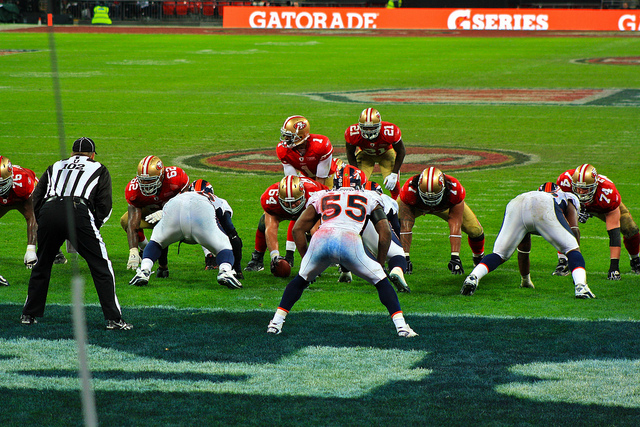 Get into the rah rah spirit with 25% off NFL hats with this coupon code for IceJerseys.
Click here to shop @ Icejerseys.com now
Coupon Code: DOTW25
Discount: 25% off
Expiry: 13th July 2014
With the World Cup coming to a close, you might need something else to watch - namely football. While the season doesn't start until September, you might want to don your favourite team's logo on your head to give them some good vibes beforehand. It is no secret that I have absolutely zero interest in sports, although I fancy a man who cheers hard for his team. I have a thing for men in hats, and if that hat is your favourite football team's, all the better.
IceJerseys has a huge assortment of NFL hats, with all types of styles and every team in both conferences. I was recently in San Francisco and it reminded me of a friend of my parents, who loved the 49ers. I also think that the red apparel is quite good looking. This code is also available on all sale items, so being the diligent Mooser that I am, I choose this San Francisco 49ers QB sneak 39THIRTY cap, which was already on sale for $21.90, regularly $29.90. By added the coupon, the price went down to $16.42.
Toques or "knit hats" are also available during this sale, and before you know it, you are going to need one. This Washington Redskins NFL Yester-Year knit hat is also on sale with a regular price of $24.90 and on sale for $17. Add the coupon and you'll get the toque for only $12.75!
You'll have to spend $85 or more or be cursed with a shipping cost of $12 (maybe more), so I suggest taking that $12 and buying yourself more hats, or taking a look at the other sales IceJerseys is offering. There are other coupons for IceJerseys in our coupon forum, so if you are planning on spending a lot, you might want to compare what these coupons can do for you instead of the football hat coupon.
Photo credit: Mark Botham