Hollister Co.: Clearance Jeans Only $14.25 after 25% Off Coupon *HOT*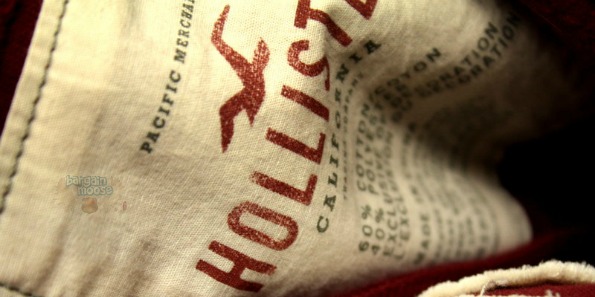 There are a bunch of men's jeans on clearance for just $19 right now from various starting price (all above $50). When you combine that clearance price with the current 25% off coupon code at Hollister Co., the jeans come down to just $14.25 a pair.
Click here to shop @ Hollister Co. now
Coupon Code: 31381
Discount: 25% off + $5 shipping
Expiry: 8th December 2014
Even better, this coupon gives you shipping for only $5. Sizes are very limited and selling out fast so hop on this deal quickly! Here are the jeans you can choose from for the men:
You can see the full discount when you preview your cart after adding the coupon code on: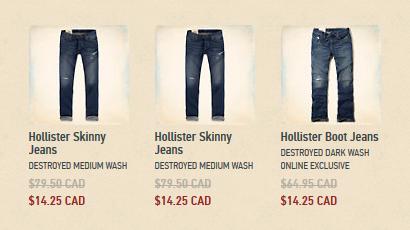 Pretty awesome, eh? I was pretty stoked when I found this deal and realized that the coupon code actually worked on top of the clearance jean deals as well. Usually the coupon codes do not go on top of any sale jeans because they are discounted so far already.
Now this does not seem to work on the girls clearance jeans the same as it does on the guys. I tried using the coupon code on these Hollister Taylor Boot Jeans but it did not discount them any further. That is what makes me think this might actually be a mistake. Either way, this is certainly a mistake in your favourite so capitalize upon this opportunity to pick up some amazing jeans for very cheap. That shipping for just $5 is going to help out a lot too.
Click here for this and any other Hollister coupon codes. I hope you score some really great deals on jeans with this offer from Hollister Co.