&go City Skort was $78 now $39 & Free Shipping @ Lululemon.com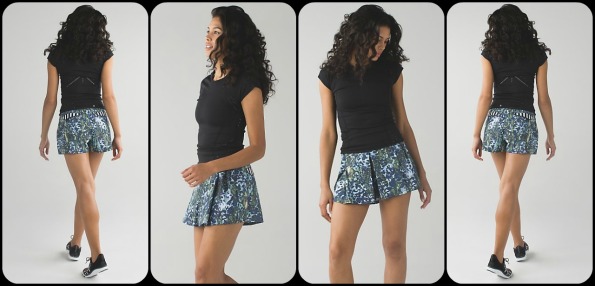 Just 8 more Mondays until spring! If you are as excited as I am, then you will definitely be interested in this final sale item from Lululemon Canada. In the "We've Made Too Much" section on Lululemon.com I found this &go City Skort on sale for 50% off. Thanks to the discount, you can now claim this skirt for just $39. Lululemon.com also has totally free shipping with no minimum purchase.
Okay, so I learned the hard way that wearing a skirt while toting around an infant or toddler is near impossible if you want to save yourself some embarrassment. But skorts are nice. Skorts are really nice! You can wear this &go City Skort for jogs with the stroller, to tennis practice or even just out and about in the warmer months.
The fabric of this skort is sweat wicking and it also has flip-out pockets with a zipper tosecure your belongings. You can even wear this skirt with your bikini if you want to - the Lycra material will easily hold up to swimming. It also has great reviews on Lululemon.com, so don't wait long to seal the deal.
I just love that Lululemon Canada has free shipping on all orders with no minimum purchase. It definitely sweetens any deal.
(Expiry: Unknown)