GlobLove Canada: Lingerie Sale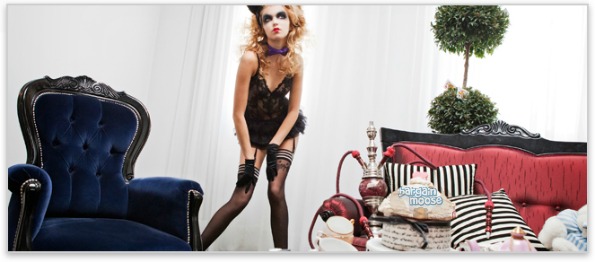 GlobLove Canada is one of the very few independent (indie) lingerie designers I know of in existence. Supporting small companies is really important to me so I wanted to introduce our Moosers to them. They have a very reasonable price point and their sale section is excellent for girls wanting something pretty on a budget.
For some of the sale items, only certain sizes are on sale. For others - all sizes are on sale. here are some of the fantastic deals on pretty Canadian lingerie:
I just love the price point and aesthetic they achieve. I buy very expensive lingerie and I am sorely tempted by several of their items - they are pretty without the price tag.
Their shipping is a bit expensive - but it is also set up rather differently. It is a flat rate of $15 across Canada for up to 25 items. So you could totally load up in the sale section and really pay minimal shipping for a boatload of lingerie. Shipping is done via Fedex so no fear of lost packages. For more details on shipping visit here.
Please check them out, they are so fantastic!
(Expiry: Unknown)