(EXPIRED) *GLITCH?* Sleeveless Jumpsuits For $5 @ Gap.ca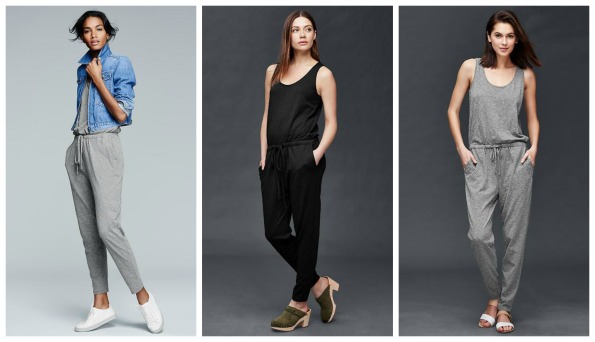 *SOLD OUT*
I'm pretty sure this sleeveless jumpsuit should be 89.27, and not its advertised regular price of $8.27! With the promotional code GAPBREAK, which gives you an extra 35% off, the jumper comes down to $5. When is the last time you saw something under $10 at Gap? Just to give you an idea, another similar jumpsuit is currently priced at $89.95. I'm positive this is a glitch, since you don't even see jumpsuits priced this low at Gap's sister brand, Old Navy.
I was shopping online when I saw this price: $8.27, at regular price. It immediately stood out, because nothing is this inexpensive at Gap. You can even purchase this jumpsuit for as low as $5, and get free shipping if you order for more than $50. I certainly did, because with Gap's easy free returns, I can just return whatever I don't need.
Even if you don't need jumpsuits, these are so comfy to lounge around in. That's why I bought two, even if I'm not crazy about the fit I will wear them around the house because let's be honest, what is comfier than a onesie?
Shipping is free at Gap when you order for more than $50. If you aren't sure about some of the items your order, or you just want to order more sizes, you can always return whatever you don't need at no cost. Be sure to take advantage of this offer, I do all the time and I've never had a problem with the Gap Customer Service.
(Expiry: Unknown)