Giant Tiger Canada: Men's Team Canada Hoodie Was $35 | Now $10 (FS @ $25) (EXPIRED)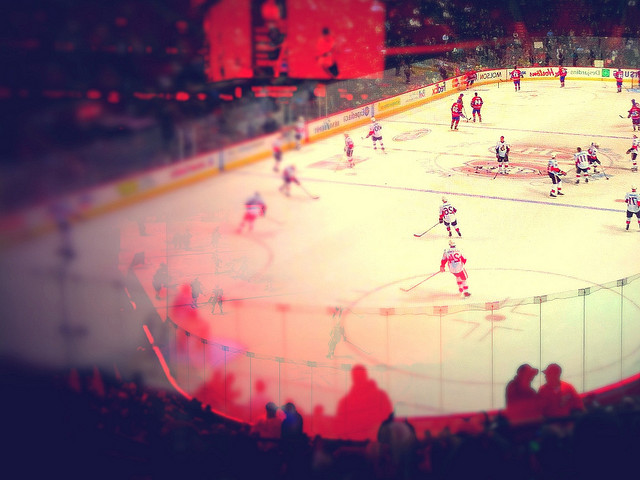 Hockey wear always seems to sell well and the biggest fans will spend hundreds to get themselves decked out in outfits to show their true patriot love. But, today you don't have to spend hundreds. You can get this Team Canada hoodie at Giant Tiger for only $10, with a regular price of $35.
I don't have too much to say about the hoodie, except that it is available in sizes medium to 2X and it is made of 70% cotton. It also looks like there is limited stock, so you might want to hurry on this deal if you want it.
There are actually a number of NHL deals at Giant Tiger right now. You can get a t-shirt of your favourite team for only $10, with a regular price of $18. I see Calgary, Winnipeg, Edmonton, Ottawa, Vancouver and Toronto.
I'm acutally liking the NHL throw blankets. They look quite cozy for watching the game under the covers with your spouse or kids and maybe even your friends if that's what you like. They were $25 and are now $10.
You could also check out the very cool keg mugs, which were $15 and now $8. Whether he/she likes beer or coffee during the game, it can be right at their fingertips in this super-sized mug.
I think a great Father's Day gift would be to grab a bunch of these items and make a basket for Dad or hubby for Father's Day. I know my dad loves his hockey and would definitely appreciate some NHL merch as a gift. Dads are notoriously hard to shop for, so why not get them something inexpensive, useful and related to their number one passion?
Giant Tiger has free shipping on $25, so it might be pretty easy to make that target. But, if you plan to spend more, Giant Tiger will reward you for that too. Spend $50 and you'll get a $5 in-store savings card. Spend $100 and you'll get a $10 card. These will be added to your cart automatically.
Lets say you want to get Dad a hoodie, a t-shirt, a blanket, and three of those mugs. Instead of spending the regular price of $128, you'll spend $54 and get free shipping and a $5 gift card.
Photo credit: Misspixels
(Expiry: Unknown)