Garage Clothing Canada: Summer Sale up to 60% Off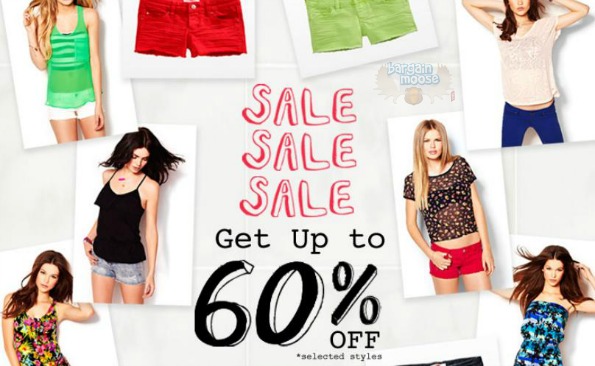 Garage Clothing Canada has some really awesome deals on right now.  For a limited time only, get items up to 60% off the regular prices with their Summer Sale.
As an added bonus for us online shoppers, if you shop this weekend online until 23rd July 6am, you will save 20% on your order.  There is no coupon code required to get this discount it will automatically happen for online purchases.
It looks like all of the items are summer time clothing but they have lots of accessories as well.  One of my favorite things to wear in the summer is tank tops and I like to layer them for a cool effect.  I found this Floral slub tank that was $12.99 and is now just $5. You could easily buy 3 or 4 of these types of tanks and layers them for lots of different looks.  The price of 3 of them is what you would have paid for 1 at regular price.
Another good find was these Zip leggings that were 18.90 and are now $10.  I like leggings because they go from season to season and are very versatile.  Were them with a short skirt, shorts or on their own for a few different looks.
All orders of $50 or more will get free shipping.