From $1.47 USD, 30% Off Site-Wide Even Sale Items + Free Shipping At Puma Canada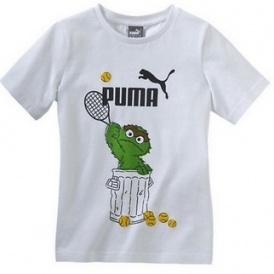 Puma is having a flash sale site-wide, where you will receive 30% off of all purchases, including items that have previously been reduced in price! Shipping is free, and you should note you will be charged in USD currency. If any duty and taxes is additionally charged, you will see it during checkout, so you won't have to pay anything at the door when your parcel arrives.
In order to participate in this special offer, you must use the code SUMMERISHERE in the promo code box during checkout.
My cart is already getting full right now, there are some great deals with a sale as good as this one.
I am buying one of these Puma soccer balls for the kids. The regular price is $22 USD, and is on sale for $15.40 USD. With the 30% discount, the ball is $10.78 USD, or around $13.81 CAD funds at today's exchange rate. You are charged in USD funds on your credit card.
Leggings are always fun to wear when they are a high quality, and these ones look fantastic with the Puma logo on the side. These leggings are on sale for $17.15 USD (around $21.96 CAD) including the 30% discount code, and the regular price was $35 USD.
Have a toddler who adores Sesame Street? This Puma Oscar the Grouch T-shirt is on sale for only $14.00 USD (around$17.93 CAD) after the 30% discount is applied in the cart. The regular price was $20.00 USD.
Shipping is free on all orders with no minimum purchase required.
(Deal expiry: July 21, 11:59 Pacific Time)