First Month Free with Code @ MyYogaWorks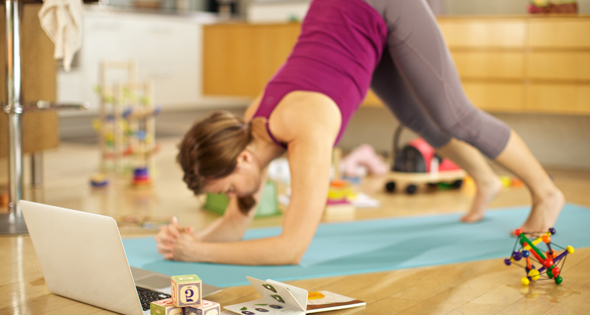 We've told you about the wonderful MyYogaWorks.com before but bargain hunting Mooser (is there any other kind?!), Jennifer, has informed us of a new promo code that gives new subscribers their first month free! Just enter the code HEART at sign up and save your first month's fee ($15 US).
Coupon Code: HEART
Discount: 30 days free
Expiry: 14th February 2016
Jennifer had this to say about MyYogaWorks:
The website is FANTASTIC, with a huge library of instructional yoga videos. I LOVE it because I can do it at home, any time, and as little or as much as I want...and work it into my schedule, and it costs MUCH less than attending a class (I pay $20 CDN/per month).
I've also used MyYogaWorks for a few years and absolutely love it and the convenience it offers. I even used their prenatal series during my pregnancy when I could barely move but knew I had to do something! One thing that has always stood out for me is their incredible search and sort function. You can select duration, difficulty, yoga style, instructor, goal - or a combination - and it will show you every video in the library that meets your criteria.
It's as simple as creating an account if you've not already and entering code HEART in the Promo Code box. You'll need to provide billing information as you will be charged for your membership at the end of the 30 days but, if you try it and it's just not for you, you can cancel at any time and you won't be billed.
Thanks again to Jennifer for letting us know about this new promo code. We couldn't do this without you, Moosers!
(Expires: 14th February 2016)