Everything Free Ship No Minimum Purchase + 70% Off Sale @ Ardene Canada!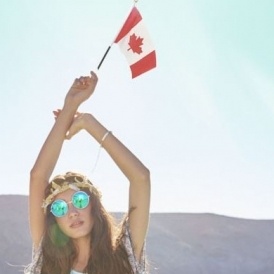 Ardene is offering a weekend of free shipping on all orders with no minimum purchase required! In addition, the sales going on right now are remarkably hot! Look at all of the great deals, below.
The first place to check out is the sale section, where you will find sports bras from $4 - $6 and leggings as low as $6. The sale area is where you will find items at 70% off!
My daughter and I just placed an order for 6 sports bras, 2 leggings, 2 tank tops, 1 large sports bag and 1 pair of shoes, for only $68.10. A dozen items for only $5.68 average each! The regular price on these items is $227.00!
You will also want to head over to the "Buy 1, Get 1 for $1" section, there are great deals there as well.
Shipping is free for this weekend, only, with no minimum purchase required.
(Deal expiry: Unknown, presumably the free shipping deal ends on Sun. July 3.)