Everybody's Favourite Oversized Blanket Scarf Now $20 & Free Shipping @ ThisCounts.ca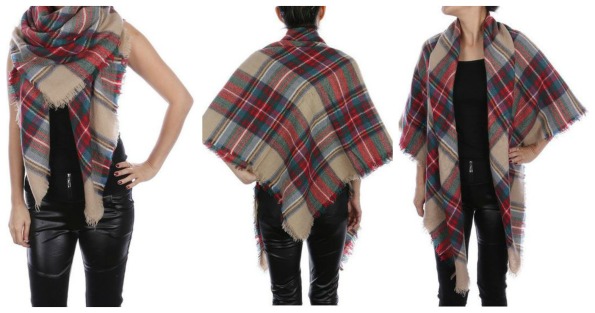 This year, it seems that I see these over-sized blanket scarves on people wherever I go. If you want one of your very own, then check out the Everybody's Favourite Oversized Blanket Scarf that is on sale at This Counts Canada. It was $39.99, and is on sale for $23.96. Thanks to our exclusive code MOOSE15 right now you can snag it for $20.37 - that even includes shipping!
There are a few reasons that I like to shop at This Counts Canada. For one, all of the prices include taxes and shipping. So quite literally, what you see is what you pay. Free shipping with no minimum purchase is always an added bonus for sure, and now is your chance to own one of these trendy scarves at just a fraction of the cost.
I gave a similar blanket scarf to my mom for Christmas, and I immediately decided that I wanted one. I didn't want to spend $40-$70 on one for myself though, so this opportunity is just perfect. I can't wait to receive my big blanket scarf! The description says that this scarf measures to be a whopping 56 inches by 54 inches so you can quite literally use this item as a scarf, a stadium throw or even wrap it to make a cute tartan dress. You will need a belt for that little life hack though.
I personally like this blog from Gurl.com. It has 20 ways to wear your blanket scarf, so you can get an idea of what you can do with this lovely item from ThisCounts.ca.
(Expiry: Unknown)