Ecko Canada: All Polos Only $25 & Buy More, Save More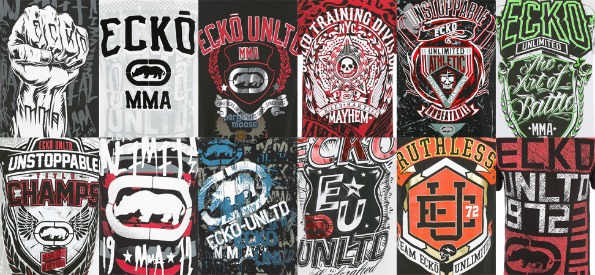 Get yourself some sweet polos from Ecko for only $25, with a regular price of $45 - $60 (that's $35 off!). Plus, get yourself four of them and you'll get one free with their buy more, save more promotion.
I think polos are the perfect go-to shirt for men. They are comfortable, fashionable and you can wear them casually or formally. They can be worn to the office, to a BBQ, on the golf course and doing errands and you'll always look good. I really love the polo styles from Ecko as they have great designs and colours.
My hubby's wardrobe could really use a revamp. For some reason he is so hard on his clothing and they wear out incredibly fast, but he just keeps wearing the same tired looking clothing and doesn't shop for more. Do any of the ladies on here also have this problem? I think I'm going to do him a favour and get him a few new polos from this sale. My wallet and his closet are begging me to.
My favourites are the SS tri-color in the red, but I also like the white. The sprayed dye is very fashionable and unlike anything he already has. The Crossing polo is definitely one I could see him on the links wearing.
Like I said, there is a buy more, save more event happening, and it doesn't just apply to the polos. Essentially:
Spend $100, get $25 off
Spend $150, get $35 off
Spend $200, get $50 off
If you wanted to get four of the polos, you'd pay only $75, saving yourself a potential of $175 from the original prices! Likewise, if you wanted to get eight polos, your potential savings could be $330!
Don't limit your shopping to the polos, I also found that all sweatshirts are only $30 or you could grab yourself a new backpack, just in time for back to school.
Shipping is free when you spend $80 so if you are doing the buy more, save more sale, you'll be getting to that amount and saving those costs, which is a great bonus too.
(expiry: unknown)