Down Right Cozy Pullover Now $89 (Was $168) @ Lululemon.com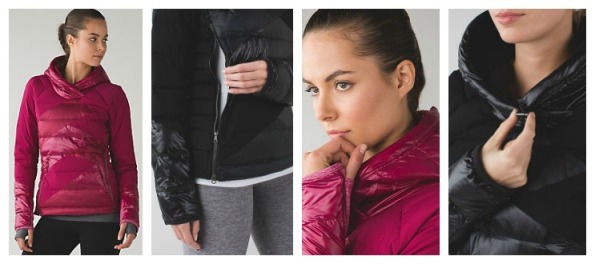 If you love Lululemon, then you're going to love this. Lululemon Canada has just added this Down Right Cozy Pullover to their "We've Made Too Much" section, and I love it. It was originally $168 but it is currently priced at $89. Lululemon Canada even includes free shipping with no minimum purchase, which sweetens this deal as well.
The Down Right Cozy Pullover is available in two colours: Berry Rumble and Black. Right now Black has more sizes available, but I personally prefer the more outgoing look that Berry Rumble has. They are both the same price, and I am sure they will both provide you with equal warmth and comfort so pick your poison.
Here are the sizes currently available:
Black: 4, 6, 8 and 10
Berry Rumble: 4 and 8
The Down Right Cozy Puffer is lightweight yet has 800-fill-power of goose down. The fabrics are wind and water proof, and the pockets can be secured to keep your essentials like debit cards and cell phones safe. I find that this coat is even stylish, and for $89 it will be well worth the money. Lululemon, from what I have experienced, always has quality items and if I didn't already have an awesome winter/fall jacket I wouldn't hesitate about buying this one.
Lululemon.com includes free shipping on all orders, with no minimum purchase.
(Expiry: Unknown)