$25 Off $175+ (Even Sale Items) @ The Bay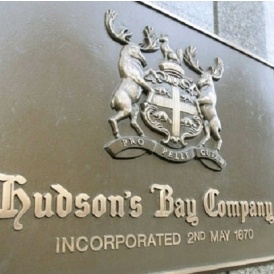 Here's a rare offer from The Bay! This weekend, you can shop at TheBay.com and get $25 off when you spend $175 or more. Just enter the code SHOP at the check out process to see your discount. I immediately took this code straight to the sale (clearance) section, and to my surprise - it works! So you can even apply this additional discount to already reduced merchandise, which is fab.
I am so happy that this code can combine with the clearance items. They have discounts of up to 70% off already, and some of the items are going to come in handy when temperatures reach below zero this year. This Lole Emeline Quilted Hooded Jacket is on sale from $118 down to $88.50. In comes in both black and red, and is available in all sizes at this time. I am going to get one for my mom and I, which puts our total at $177 and then the additional $25 discount is applied, bringing the cost down to $76 per jacket.
There are oodles of items in the clearance section at The Bay, so use this discount to get a discount on something that never goes on sale, or use it to get an even further discount on already reduced merchandise. The options are plenty, but the code doesn't last forever so use it up.
This code ends Sunday, September 4th at midnight - so be sure to use up some of your weekend time to get some shopping done. Shipping will also be free on orders over $99.