Dear Kate Coupon: $10 Off Pre-Order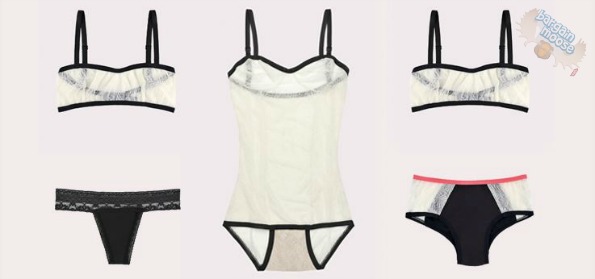 Consider me the lingerie goddess of Canada... I absolutely love lingerie. Today a company I have been anxiously waiting for called Dear Kate opened it's online doors for pre-order. They specialize in pretty underwear that is leak and stain resistant! Built for the woman who suffers from small leaks, period overflow, or is pregnant. During the first few days of pre-order, get $10 off!
Why I love this place?
Face it: every girl has a period sometime in her life. Red stained underwear is no fun so we often resort to our 'back of the drawer' granny undies for that time of the month. Forget that. Lingerie is about feeling beautiful... and just because you might have a little leakage doesn't mean you shouldn't be able to wear great looking underwear.
I also love that this lingerie is designed for pregnancy. If the baby is kickboxing your bladder, Dear Kate is there to help out!
Discount: $10 off preorder
Coupon Code: KATESGALS
Expiry: 18th, November 2012
This company is USA based. However, shipping to Canada is only $5.95! There is nothing like this on the market up in Canada, and I hope the company has great success. I just ordered these MS Moxie Hipsters. The $10 off covered my shipping and gave me a nice discount on the underwear themselves.
All underwear purchased in the pre-order will ship December 5th.
Next month, I am going to have a great period. Period!