Cool It Down Canvas Jacket Was $128 | Now $47.99 @ French Connection Canada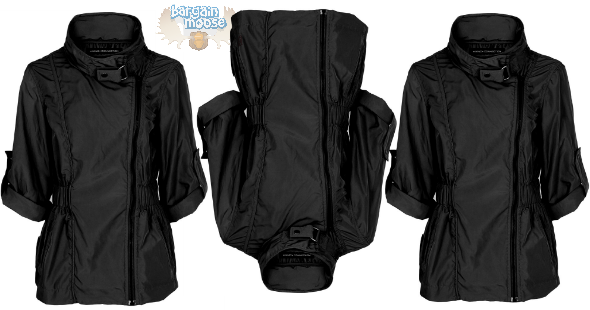 Cool it down, this deal is hot. The Cool It Down Canvas Jacket from French Connection Canada can be yours for only $47.99 if you follow my instructions. I would much rather pay this price than the original price of $128 from FrenchConnection.com. It is not often that you find high quality clothing like this for such a wonderful price. You will get shipping included too.
Coupon Code: FCBOXWEEK
Discount: 20% off & free shipping
Expiry: Unknown
For Boxing Week, French Connection Canada has an awesome promo code available. This code will discount your purchase of sale items by 20%. While browsing through the sales items to find you the best deal, I came across this Cool It Down Canvas Jacket. This jacket was normally $128, but right now it is on sale for only $59.99. Now all you have to do is enter the coupon code provided, and you will receive an additional 20% off that already low price. Now the cost for this Cool It Down Canvas Jacket will be only $47.99. 

You can keep warm while looking stylish in this Cool It Down Canvas Jacket. It has a fold away hood so you can use the hood or tuck it away. The jacket is made with canvas of course, and has an asymmetric closure. A lot of the new stylish jackets seem to boast this asymmetrical zipper closure. I find it particularly useful if I am wearing a hoody underneath. I simply tuck my iPhone or iPod into the front pocket of my hoody and string the headphones up through the top part of the zipper. This lands my headphones at a perfect spot to splice and play my favourite music in my ears.
This jacket seems to come in red as well, but French Connection only has stock available in black. The sizes that remain include 0, 2, 4, 6 and 8. I have a Bench jacket that is quite similar to this and it is great for damp and windy days. I truly find that the wind does not get through canvas material. This style will allow you to be zipped up right to your chin, or leave the jacket undone a little for  some added flare to your outfit.
When you apply this coupon code, you will also notice that you will receive free shipping. This is a great offer, normally you would be able to use coupon codes to get free shipping when you spend $50 or $100. The expiry is not stated for this offer, but really the coupon code is part of the Boxing Week sale. I would imagine that the coupon code will only be valid for a couple more days and that the Cool It Down Canvas Jacket will not last long at all at this price.