Columbia Sportswear Canada: Shimmer Me Jacket Only $75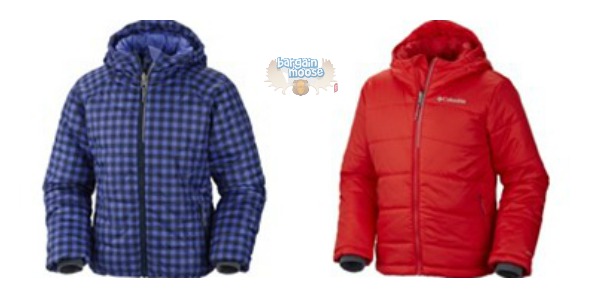 I recently saw something on Facebook that said winter is only like 120 days away or something like that. That means you really only have a few months to get your winter gear. While I have the air conditioning blasting here, I like to be prepared, especially when getting good deals on winter coats as they are one of my largest expenses when shopping for clothing for my children. Columbia Sportswear has a great deal on the Shimmer Me jacket in both the boy's and girl's styles, now only $74.99, with a regular price of $99.99.
I really love Columbia for outerwear. I find it really stands up to abuse and is warm enough to wear on the coldest of our Canadian winter days. With three boys to buy winter coats for, saving $25 a piece is a nice savings. I want to keep my boys as warm as can be considering they spend quite a bit of time outside in the winter either playing on the weekends or after school and at recess and during the walk to school.
This coat has a thermal reflective lining, which means that you'll retain body heat but it allows your body to breathe (so you don't sweat). It also repels and sheds water and stains so it won't matter how wet or cold the weather. There is also an adjustable storm hood, zippered hand pockets and an interior pocket.
In price comparing, I found the Shimmer Me jacket for kids at Sport Chek for $99. Other than that, I couldn't find it at other Canadian retailers.
For the girls, the pattern I found this jacket on sale is the purple gingham, which I love as it is feminine but not too "pretty". The boy's style is in the bright red, which I also love. My boys look so good in red and it is a colour that you don't see a lot of boys in, so they will know their jacket right off the hook easily.
For babies, the Shimmer Me bunting is also on sale, from $79.99, down to $59.99.
If those coats don't meet your fancy, there are quite a few others on sale. I also love Columbia's snow pants and these Whirlinator pants even have adjustable cuffs for when your child grows 3 inches over Christmas. These are now only $89.99, from $119.99. For the girls, they have the Whirli Diva pants for the same price.
Shipping is a flat rate of $7, no matter what you buy, so you might as well get everything you need in one order.
(expiry: unknown)