Clothing deals: SilverJeans coupon code for 50% discount online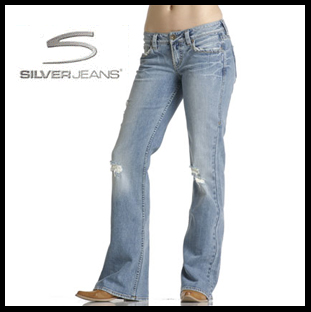 This is a whopper of a coupon code! It has been active for a while, but it is still working well. This promo code gets you a 50% discount on your order from SilverJeans (you must have a new account to use it, I think!). They are a Canadian merchant, and you'll see the prices in Canadian dollars.
Where: Online @ Silverjeans.com
Discount: 50% off
Coupon code: friends01
I notice on the banner at the top that they also have free shipping on right now, a great bonus too!! This site has some absolutely gorgeous jeans and other clothes too. I love the style of their women's jeans. They can be quite expensive, so a 50% discount coupon is amazing!
Just out of interest, SilverJeans is a Winnipeg based company.
- Anna