Cleo Canada: 70% Off Dresses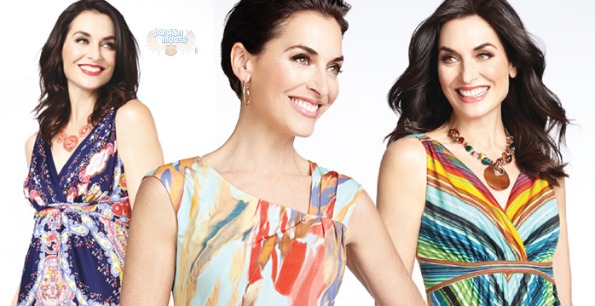 Cleo Canada is offering 70% off dresses in their sale section. This is just one fantastic little sale for anyone needing to fill out a summer wardrobe.
The usual caveat apply: sizes are very limited as this is all sale stock. You might have to rifle through a few dresses before you find the perfect combination of style and colour in your size.
I was looking for a good dress that could transition from work to a party and was not black. I think most everything I own is black. This Ivory Ornate Print Shift Dress was $96 and is now on sale for all of $28.80. The dress is a petite, so great for us shorter women. The black patterning on the white dress keeps the theme neutral so your jewellery, purse, and shoes can do the talking. You can add a splash of colour through your accessories and thus this dress can be styled many different ways and dressed both up and down.
For summer fun, this Turquoise Print Sheath Dress is just a beauty of a dress. I imagine kicking back in it with a pair of sandals either on the beach, by a campfire, or curled up with a good book minus the sandals. Originally $86, the dress is now on sale for $25.80. You can also get this beauty in the Periwinkle colour-way. Between both sizes, you have sizes small and large to choose from.
Another great summer dress would be the Lilac Ruffle Front Dress with belt, which was $96 and is now on sale for all of $28.80. It is the most beautiful colour of purple with deeper purple, aqua, and yellow highlights thrown in. It is available in sizes two through 18, with only size four sold out. You can also pick up the same style of dress in Aqua for the same discount. Do note that the aqua is a petite whereas the lilac is a regular.
Now, Cleo is offering $2.99 shipping on orders of $40 or more when you use coupon code SPRING29. Given the prices of these dresses, that means you would be buying two dresses. I think it is probably worth it to save the larger shipping charge as you would be paying $7.95 if your order were under that. Maybe team up with a girlfriend and you can each get a new summer dress. Alternatively, you can get your order of any amount shipped to your local Cleo Canada store free.
(Expiry: Unknown)