Bootlegger Canada: Extra 50% Off ALL Sale Items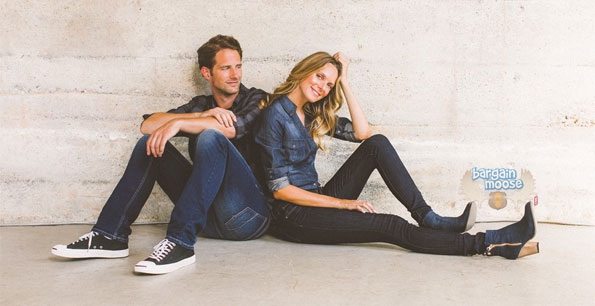 Want to save even more on sale items? Then shop at Bootlegger now because for a limited time, you can save an additional 50% off all sale items. The discount will be automatically applied at checkout, which means that you can mentally slash the prices you see in half to get the final price!
There are so many great picks but I must warn you that for the cheapest of them all, not all sizes are available. For instance, I found two pairs of shorts but although they're not available in all sizes, they do come down to just $4.99 from an original retail price of $39.50! Check out the black paradise solid and the paradise pale shorts to check if your size is available.
With the fall season already showing its cold shoulder, the cassie cardigan would definitely be perfect for those chillier days. I tend to be cold a lot during the fall season, so any sweaters or cardigan quickly becomes my best friend, along with a great pair of boots. This cardigan comes down to just $12.50 (reg. $45) and has some really cool detailing at the back, which Bootlegger described as "pointelle tracking at back". Speaking of which, there are even a couple of jackets on sale. The asymmetrical three zip bomber actually comes down to just $30 (reg. $89)!
Even jeans can be had for an additional discount! These jeph staten men's jeans come down to just $9.99 from an original price of $59.50, which is pretty incredible considering how expensive jeans can be, especially for men. The only hitch is that they're only available in sizes 28, 30 and 38 but for more variety in sizes, then I also found the nico DSW skinny jeans. They're available in all sizes from 28 to 38 and actually come down to just $16.99 (reg. $69.50). Even more surprising is that they're 99% cotton and also feature contrast tobacco topstitching.
Shipping is at a flat rate of $7.95 per order but if you enter the Bootlegger coupon code: 99CENT then the shipping fee will be reduced to just $0.99 on orders over $50. If you only want one or two things and don't want to have to reach the $50 threshold for this code to work, then you can also have your order shipped to your local Bootlegger store for free.
(Expiry: Unknown)