Bogs, The North Face, Sorel Boots from $52 + Free Shipping @ Sport Chek!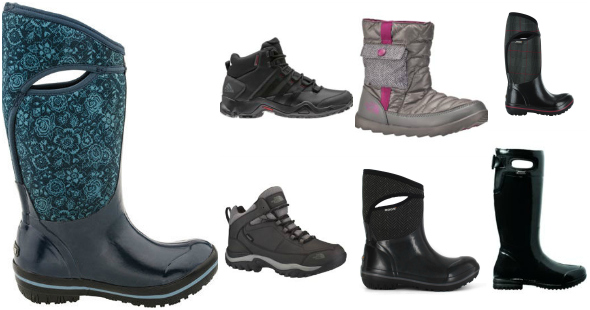 I think this unpredictable - but generally warm - weather is creating overstock at some retailers and they're being forced to put on some great sales to get things moving. Whatever the reason, I'll take it! Sport Chek has some big-name boots on sale for 50% off. They're also offering free shipping on every order.
From their warmest Thermoball line, these women's The North Face Thermoball Booties have been reduced to just $51.94.
For just $59.94 are two styles from Bogs. The Summit Winter Boots are available in black and red (I love that shade of red!); the Tacoma just in black. At $66.94 are the Bogs Sidney Lace Up Winter Boots in black and plaid and the Plimsoll Herringbone Winter Boots are just a few dollars more. The tall version of the Plimsoll boot is also available in plaid, quilt floral and Prince of Wales for $71.94.
These warm and colourful Sorel Carnival Boots are $61.94.
At just $64.94, there are men's boots from The North Face and Adidas . These heavier duty Adidas CH Felt Boots are $79.94.
Half-price anything is pretty sweet but half-price brand names are even sweeter! Sizes tend to sell out quickly when Sport Chek has sales like this so don't dawdle. Take advantage of these prices while you can and get free shipping to boot (ha!)!
(Expires: 15th February 2016)