Billabong Canada: 70% Off Salty Afterglow Crossbody Bag now $17 & Free Shipping!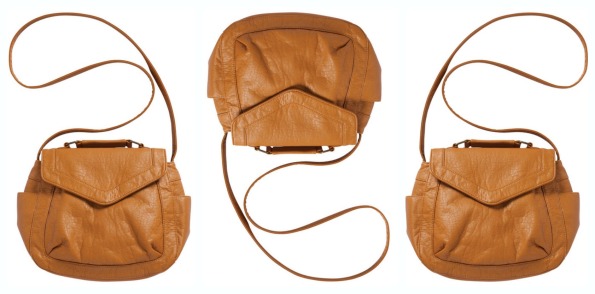 During the winter months I always look for a bag that is easy to hold onto. With thick gloves and coats, sometimes I can't even tell if my purse is on or not. It would be such a shame to drop it somewhere, so I have been on the hunt for the perfect crossbody bag. Here it is! Right now you get the Salty Afterglow Crossbody Bag from Billabong Canada for just $16.50. That is much better than the original price of $55, and you will even get free shipping too.
The Salty Afterglow Crossbody Bag comes in a beautiful caramel colour. This bag is going to look great with my winter boots, since they are that classic work-boot colour and fleece lined. The price seems outrageously wonderful as well, considering it would normally cost you $55 but right now you will save 70% off, which is quite a hefty discount.
If you're not totally into this bag, then you may like the Sunny Day Tripz Tote Bag that Avigayil wrote about earlier. Though this Salty Afterglow Crossbody Bag is definitely one that I want to add to my collection. This bag is made of a buttery, soft faux leather. It has a crossbody strap, flap closure, a small front pocket, deboss pattern and more. It is about 10.5 inches by 9 inches, so it is suitable for use for everyday life. These bags are also great for day trips, and they are easy on your back. I can also pretty much guarantee that you won't accidentally drop it somewhere, which is what I am notorious for doing.
Billabong.com doesn't often offer free shipping with no minimum purchase, so be sure to take advantage of this offer. For the next week, you can shop at Billabong Canada and get free shipping on any purchase you make - whether it be $5 or $500. That sure makes for some awesome deals in their sale section, so even if you don't like this crossbody bag be sure to look around and find something you like.
Moosers, what kind of bag or purse do you carry in the winter months?
(Expiry: Unknown)