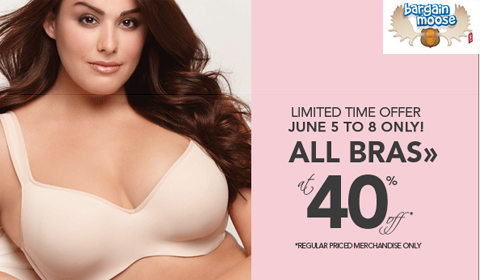 Between the 5th and the 8th of June 2010 only, all the bras from Penningtons Canada are reduced by an extra 40%!
You will see the regular prices when you click through. But when you add a bra to your cart, you can see the extra 40% knocked off the price. For example, this Front closure basic bra is priced at $34.99 but falls to $20.99 when I add it to my cart.
These bras are for the larger ladies... I think the sizing is from a 40+.There are some really pretty bras in there too, so large ones don't necessarily have to be dull and drab. This Full coverage underwire jacquard bra is pretty, I like the black lacy one.