Beyond The Rack Canada: Lacoste Sunglasses & Eyeglasses Only $60 (Was $189)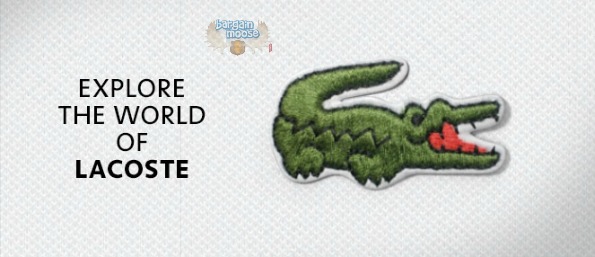 Beyond The Rack has a great deal on Lacoste sunglasses and eyeglasses. All were $189, now $59.99.
I priced compared Lacoste glasses, and couldn't find one pair for less than $100, so this is a great deal. A number of them have already sold out, so if you see a style you like, pick them up right away to avoid disappointment.
This sale couldn't be more timely for me as my cheap-ish pair of sunglasses busted a move today and broke as I was putting them on my face coming out of playgroup. I am actually really sad about it as they were my favourite pair, I had just found them after a long hiatus, and they were fairly new when I first lost them.
But, being one to see the silver lining, this means I can get some new ones. I'm loving the cinnamon sunglasses in chocolate. I have blonde hair and find brown suits me much better than black. I also love how larger frames hide my morning smudged makeup and undereye circles when I take my children to their school bus.
My husband is always losing his sunglasses and the unisex chicory sunglasses in black and grey would totally suit him. Early Christmas shopping may be in order.
You will only have to pay one shipping cost for all of your orders for the entire day.  This means that if you see another great deal later in the day, you can get it without paying the cost of shipping.
(Expiry: 12th September 2013)