Bench Canada: Men's Alternative II Jacket $52 (Was $129)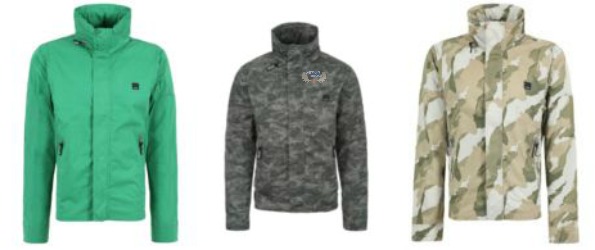 If the man in your life (or yourself) needs a new jacket, Bench has some hot deals on! The Alternative II jacket is a sweet price of only $51.99, with a regular price of $129.
Taking you outside through September, October, November and hopefully March to May, this jacket is a good "most-weather" jacket. It has a funnel neck zip thru to keep your throat protected. I love the way this jacket looks and the length of it. It has a detachable hood, so if you are like my husband, you can remove it under most circumstances. The g is the cheapest of the styles at $51.99 and comes at this price in the pine green and ensign blue. Colours like white or black or red are at regular price.
H and J are also on sale, which are basically different because instead of a solid like the above jacket, they have a pattern. H is London Fog, which is a camo and is $55.99, but with a regular price of $139.99. J has a very nice dotted pattern for $55.99 and comes in smoked pearl, twilight blue and true red all for that sale price.
A very similar jacket to the men's jacket in a ladies style is the BBQ Vickster jacket, which looks very similar in style, except of course the pattern. This pattern is the raspberry rose, which I think is very unique and perfect for the person who wants to stand out with a beautiful jacket. It is on sale for $51.99, with a regular price of $129.
Besides jackets, Bench has a number of items available on sale for outstanding prices. I love that you can search by price, size and colour so you can get exactly what you want on the first try. It is such a pain shopping the sale section on some sites only to keep finding that they only have one size left, and it isn't mine. This way I can filter out any size I don't want and see only what they have available for me. No searching through the virtual racks at Bench!
Shipping is free on orders over $99.
(expiry: unknown)