Armani Exchange Canada – 30% discount on Clothing Online or In Store
UPDATE - offer expired!
I like to keep you abreast of the latest fashion deals in the world of Canadian Shopping! Here's one from Armani Exchange Canada. This came in their latest email newsletter, so I thought I would share.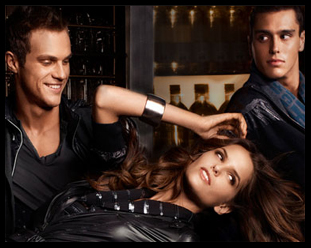 This weekend, they are offering 30% discount on almost everything, whether you prefer to shop from the comfort of your computer chair, or in a real life store. How about a nice new pair of Armani Sunglasses?
Where: Either online @ Armani Exchange or Print Email to use in store
What: 30% discount
Promo Code: AXGUEST
Expiry: 21st September 2008
The small print does say that it excludes Armani Watches, but does include regular priced items, and sale items too.
Armani Clothing isn't cheap, their brand of apparel is quite expensive in my opinion, so this discount really helps us out in our quest for a cheap fashionable wardrobe!
- Anna