American Eagle + Aerie: 20% Off + Free Shipping Coupon Code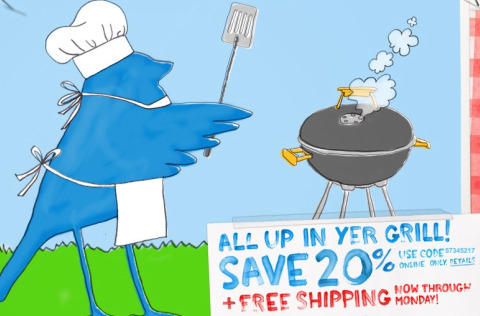 American Eagle, Aerie + 77Kids are offering 20% off your entire order + free shipping to Canada this Labour Day weekend.
Visit American Eagle's website here
Discount: 20% off + free shipping
Coupon Code: 57345217
Expires: September 6/10 @ 11:59 pm PDT
It is one coupon per order but AE has some nice deals going on right now that you could stick in your cart and then get the extra 20% off:
BOGO 50% off Jeans + T's
BOGO 50% off Graphic T's
BOGO 50% off women's jewelry
Men's boxers & boxer briefs 2 for $20
Here are the current deals at Aerie:
All sweats on sale $20 & up
Flirty undies now 5 for $25
Take 30% off Aerie bras
Last but not least, the current deals for 77Kids:
$10 + up hoodies and sweats
New sale stuff, save up to 50% off in clearance
As you can see, no matter what you are shopping for their is a lot going on at AE + Co. with a lot of savings! Don't forget the free shipping as well!