Aeropostale: BOGO Free Shorts + Polo Shirts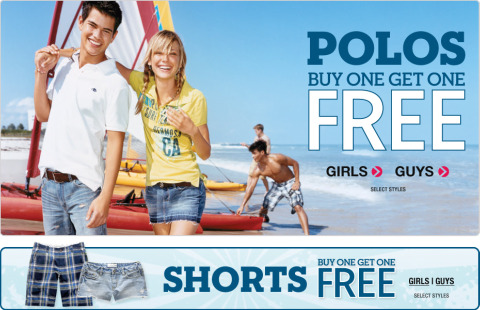 Aeropostale is having a Buy 1 Get 1 Free event! Buy a pair of shorts, get a second pair free! Buy a polo shirt, get a second polo shirt free! You get the picture. And at P.S. Aeropostale they have a BOGO free event on graphic tees as well.
Aeropostale does ship from the US so you will pay a bit more for shipping and some border crossing fees (duty). I did a demo cart of $88.99 (and $88.99 free) of polos and shorts, and my estimated total including duty, taxes and shipping was $121.96. Being as I am *getting* $177.98 worth of stuff, that is still a really decent deal (still coming out $56.02 ahead).