Addition Elle Canada: 12 Days Of Holiday Savings - 50% Off Coats & Winter Accessories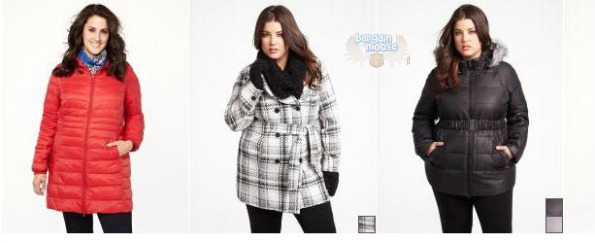 Addition Elle Canada is continuing their 12 Days of Christmas with another great deal today.  Today is Day 8 and for the entire day they will have all of their coats and winter accessories 50% off.
If you are looking for a new winter coat or some new winter accessories, this is the sale to take advantage of. I love their collection of winter accessories.  The great thing about this collection is that even though Addition Elle has plus sizes, the accessories will fit people of all sizes and shapes. One of my favourites is this cable knit scarf with fur trim hat for $34.99.  Today only it will be just $17.50.  I love that the hat and scarf are all one piece; it is very unique.
They also have some really beautiful coats to choose from.  There are coats for dress up, everyday, long or short and come in just about any color you may want.
There is a flat rate shipping fee of $7.50 for Penningtons and Addition Elle, and the great thing is that you can order from both stores and just pay the one shipping cost.