70% Off Love Trance Legging Just $9 & Free Shipping @ Billabong Canada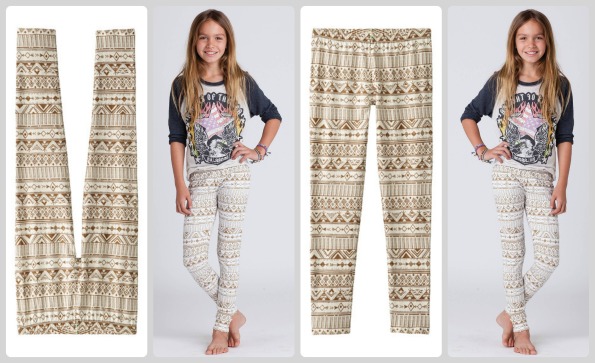 These Love Trance Leggings from Billabong Canada are adorable and stylish. While they look to be a junior size, I quite often find that I can fit into a medium or large junior size at Billabong myself. The sizing chart will give you a better idea if that is possible for you, but if not then these leggings would be fabulous for any little girl in your life. The Love Trance Leggings from Billabong Canada are on sale for 70% off their regular price, which means you can score them for just $8.40 as opposed to $28. Billabong Canada is also offering totally free shipping with no minimum purchase right now, which definitely heats up this deal.
These Love Trance Leggings are still available in all sizes, and at this price you may want to order them in a couple sizes so your darling daughter has another pair when she grows up a size. These leggings are going to look great with pretty much any outfit, and the patterns are surely going to make for some creative combinations.
These leggings are made with a premium cotton-blend fabric to provide you with ultimate comfort and long-lasting wear. The waistband is elastic, and to wash these cute bottoms you can just throw them in the washing machine. That is definitely another bonus. Most of the leggings I own are... dun dun dun... hand wash only. Gasp! Which makes me not want to wear them very often because I hardly find enough time to hand wash them.
There are oodles of other items in the Billabong sale section. You can find different bottoms if these don't suit your preferences, or perhaps even find a new top to go with these leggings. Either way, I would definitely have a browse through and see if there are any items you like. After all, you will get free shipping with no minimum spend.
This week Billabong Canada is offering free shipping with no minimum purchase, so I would definitely take advantage of this rare to score some of the items on sale at Billabong Canada. The Billabong sale items start as low as $2.50, so you can see for yourself that free shipping with no minimum purchase definitely adds a sweetness to any of the discounted items.
(Expiry: Unknown)