Save 20% on all Videos & Calls with this Exclusive Code @ Portable North Pole!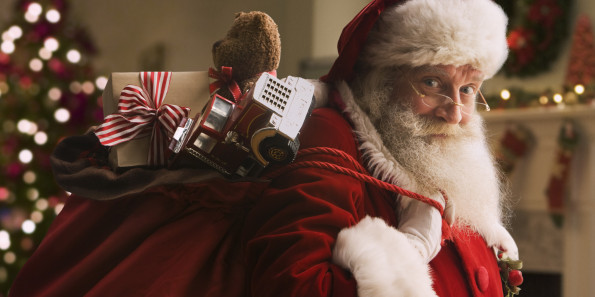 Not too long ago, Anna told us about the Free Santa Video Messages available from Portable North Pole. We make sure to remind you Moosers about this freebie every year. These videos are personalized, totally free and a brilliant way to get "Santa and his elves" to send a cute video message to your little one. If you want to pay for premium options, we now have an exclusive coupon code to get you 20% off all videos and calls at PortableNorthPole.com.
You will need to use this very specific link when shopping at PortableNorthPole.com to get the discount. Otherwise the "promo code" field will not show up. I have provided a screen shot below of what your cart should look like after applying the promo code. Before applying the promo code you will see "promo code?" in green below your total.
So Portable North Pole offers free videos for Christmas, but that is just one video. The video is generic and will be the same even if you have more than one child, so in the instance where you need two or three videos then it may be better to pay for a premium item or even get an unlimited pass. You'll even get a discount thanks to our exclusive coupon code.
So here is our exclusive coupon to receive this discount:
Coupon code: MOOSE20PNP
Discount: 20% off all videos and calls
Expiry: 31st December 2015
The premium options are reasonably priced as well, especially when you take the 20% discount into consideration. You can get unlimited calls for $7.99 ($6.39 after coupon), unlimited videos for $9.99 ($7.99 after coupon) or even a gold pass (unlimited calls and videos) for $12.99 ($10.39 after coupon). The free option only has one available story, but the premium videos have 7 different options. I like the elf in the shop video, but all of them are adorable. The great thing about the unlimited pass is that you can show multiple personalized videos or calls to your kiddo leading up to Christmas - that will definitely enhance their excitement!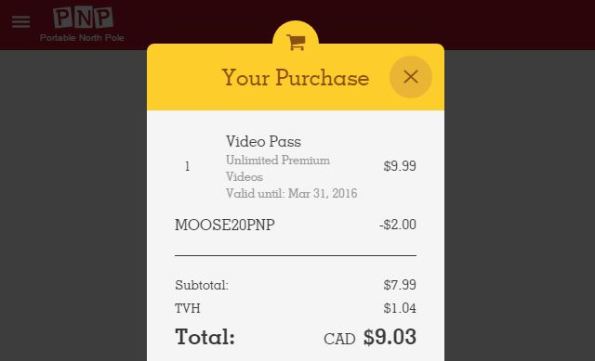 Here is a quote from Anna if you are wondering if the premium options are worth the money or not:
So as most of you know, I have 2 daughters; one aged 5 and one aged 2. Last year, I did a free Portable North Pole video for the older daughter and she loved it! So this year, I was keen to do them again – but this time I made one version for each child. The older daughter watched her video first, and then I put on the video for the younger child. The oldest said, "That's the same as mine!" It did make her a bit confused, so I am actually really tempted to pay for the videos this year – just to show them some variety as Christmas gets closer.

You can view all the PortableNorthPole.com coupon codes in our Bargainmoose forum, but this is the only valid one at this moment. If you want to be notified about future discounts at PortableNorthPole.com, then be sure to sign up for email updates when you click through the link there.
Moosers, have you used Portable North Pole before?