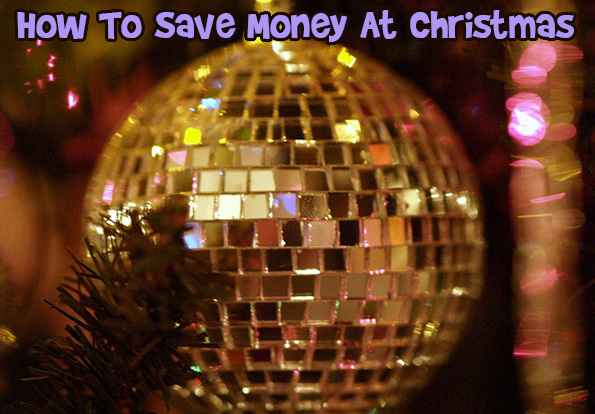 The kids have gone trick or treating, the ghouls and ghosts have come down and the curbs are lined with jack o' lanterns.  Time to enjoy every parent's reward, the candy tax!  Mmm, bonbons, time to enjoy the spoils of one holiday and settle into the cold embrace of winter.  Heading into November, I went to the grocery store for some Halloween candy that was on sale and bam CHRISTMAS!  Out are the witches, skulls and orange décor and in with the red, white and sliver, and the jolly face of old saint Nick.  As a parent, Santa's twinkling eyes don't ignite my Christmas spirit, they convict me of all the things I haven't yet done and will need to do, in order to prepare for the mother of all holidays.  I have to admit that I am starting to freak out about Christmas.  I have planned ahead a bit, but I'm really not prepared for the impending crazy season.  We have a large family, so Christmas is always a very busy time for us.  I don't have much time off at Christmas, as my company is open throughout the holidays.
Mapping out the Christmas game plan well in advance would alleviate a lot of the stress and pressure.  Buying Christmas presents throughout the year would be the smart financial move, taking advantage of big sales and promotions, using coupons and spreading the gift buying spend over twelve months.  This is the best way to cut back on expenses at Christmas, and one day I hope to be able to stick to this year long plan but once Christmas is over it just hits the back burner till the next d.a.h. (day after Halloween).  So until I am a fully actualized, non–procrastinating, organized and dedicated mature adult who can carry out the budget battle for Christmas all year, these tips will have to do.
Share the responsibility of a holiday meal
You shouldn't feel the pressure to cook an entire holiday meal all by yourself.  Whenever we host a family meal, everyone always asks what they can bring.  If they don't, I'll assign something!  When people bring simple things like buns, desserts, appetizers etc., it's an extra task you don't have to think about, plus it's cheaper.  If you do cook, check out our Make vs. buy article to determine the most cost-effective food options.
Frugal Christmas gift ideas
There are some awesome, extremely frugal gift ideas out there.  Check out this post with 8 DIY gifts for the season.  Personally, I love to give baked goods at Christmas.  I enjoy Christmas baking with my girls, and it's much better for my waistline if I give it away.  There are tons of pretty Christmas tins at the dollar store to put them in.  This is a gift that people really do enjoy and appreciate.  I usually do this for my co-workers.
Give donations instead of gifts to one another
Although technically we are still spending money on a gift, I find that giving to a charity is a much more cost-effective method of giving a gift.  Typically when I'm purchasing a gift for a family member I find it very difficult to stick to a strict budget.  I usually find a few things that would be a great fit for that person.  When I give a donation, it's much easier to stick to a budget, since I am only giving a certain dollar amount.  At Plan Canada you can purchase items such as a goat for a community in Africa, or you can purchase items like a paper necklace of a "Because I am a Girl" hoodie.  Last Christmas my nephew and father-in-law were travelling to Nicaragua for a mission's trip, so we sponsored that trip.  Honestly, we have so much already, that we really don't need any additional gifts.  I feel much better about the gifts I am giving (and receiving) when I know that they are for a worthy cause.
Use points or Air Miles to purchase gifts
Although I am too lazy now, in the past, I have been on top of my Shoppers Optimum points collecting.   Check out these articles about how to get the most for your points and how to optimize your redemption.  For the past 2 Christmases, I have accumulated so many points that I used them to "purchase" Christmas gifts for most members of my family.  In case you are skeptical about options for gifts at SDM, don't be:  one year I bought my brother and his wife a fragrance gift pack which had samples of 8 different fragrances and a coupon for a free, full-sized fragrance.  There are also many books, magazines, make-up and specialty items which many members of my family love.  I have also allocated a certain amount of points for my husband and myself to spend on each other for stockings.  I find that stocking stuffers are so expensive!  When I use my optimum points for these purchases it really reduces the cost.
Also, I have an air miles MasterCard from BMO, which I use for gifts for my girls.  They have a really great selection of toys, gift certificates and magazines to choose from.  My favourite item to "spend" my Air Miles on is the Cineplex deal.  200 air miles gets you 2 admissions to a Cineplex theatre, 2 regular soft drinks and a regular popcorn.  This is a great stocking stuffer!
Spending time with my family is the most important thing about Christmas for me.  I know my family feels the same, and no one is hung up on buying a ton of expensive (and often times useless) gifts for one another.  Make sure that you spend the most time this Christmas with your loved ones, instead of obsessing over what to buy the great-grandmother that needs nothing.
(banner image credit: paparutzi)