Up to 75% Off Select Books @ Chapters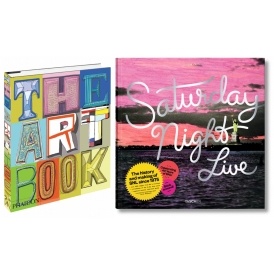 Bookworms, are you ready for an amazing deal? Chapters has just added a 75% off sale on select books, and I could not be more excited. From now until march 16th, these books will be all yours for some incredibly lower prices. These books, which include pop culture books, baking books, and even children's books, are currently as low as $3.50!
I've been a bookworm my entire life, and I would have my own library if I could, so amazing book sales such as these always make me so happy. This book sale has incredible selections on children's books, novels, biographies, and more. There are books for people of all ages and for all types of readers.
Some of the great books include Marilyn Monroe: The Personal Archives, Saturday Night Live: The Book, and What To Bake & How To Bake It. Now, please excuse me while I order a copy of each.
Shipping at Chapters is free if you send your order to the store nearest your home, or if your order amounts to more than $25.
(Expiry: March 16th 2016)