Next Issue Coupon Code: Exclusive 20% Off 3 Months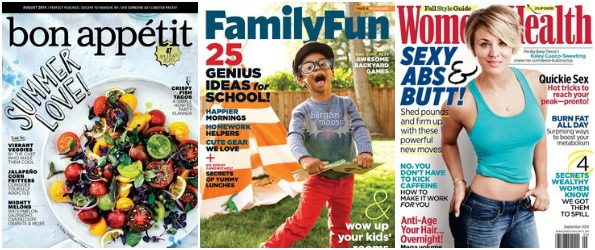 I scored an exclusive so hot, it sizzles! This is actually one of the first coupons that has come from Next Issue, so I find this very exciting. Get 20% off your first three months subscription with Next Issue with exclusive promo code. You can also take advantage of your first 30 days free, so you'll basically be getting four months for a low price.
Click here to get reading @ Nextissue.ca now
Coupon Code: MOOSE
Discount: 20% off three months
Expiry: 31st October 2014
I think I'm going to bite this time. I've been wanting to get Next Issue for quite a while as I'm an avid magazine reader. I've been known to have over ten subscriptions at any one time, but I've let most of those lapse. I do love the feel of paper and the ability to rip out articles and recipes that interest me (although my husband does not love this ability as paper is scattered all over my house). But, it really isn't cost-effective. I spend many evenings on my tablet, so why not read my magazines on the tablet? This way as well, I'll have access to way more magazines than I could ever dream of subscribing to. It also doesn't mean I can't subscribe to my favourites, it just means I have more choice electronically.
There are two plans available with Next Issue. The first is the basic magazines, which are monthlies and there are 130 magazines you can read. The second is the premium package with 141 magazines, but they include weeklies, so you'll be getting them more often. The first package is $9.99 a month and the second is $14.99 a month. With our coupon code, you'll save $2 a month on the basic and $3 a month on the premium. The best deal for me is the premium as I enjoy reading weeklies, especially Macleans, which I use to keep up to date on the news. I think I'd also enjoy reading People. But, my favourite magazine that is on the basic list is Bon Appetit. The recipes are just stunning.
A recent discovery of a magazine that I found is HGTV magazine, which has so many great ideas for the home and is quite a large magazine. The cover price is a little expensive, so getting it for almost the cover price along with a number of other magazines is really a steal.
Keep checking back for new Next Issue coupon codes in the forum, and remember that this one doesn't expire until Halloween. It would make a great gift for someone you love as well.