Lonely Planet Canada Promo Code: B1G1 On All City Guides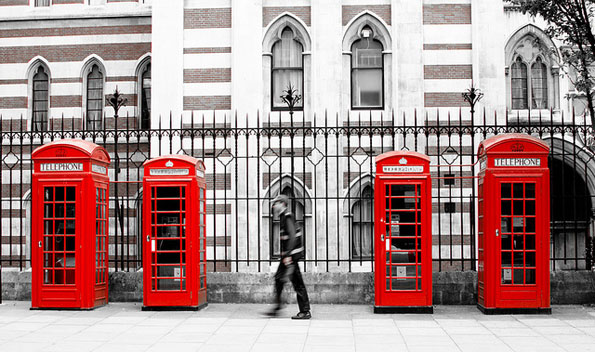 Ring, ring, London's calling (or plenty of other top cities ;) )! If you're planning on travelling and need a city guide, then check out Lonely Planet because until the end of the week, you can take advantage of a "buy one, get one free" deal on all city guide. Just add two books to your cart, apply the promo code below and voila, the price on the second book will be strike-through and the word "free" will appear instead.
Buy one city guide, get one free @ LonelyPlanet.com now
Coupon Code: FREECITY
Discount: BOGO offer on all city guides
Expiry: 5th September 2014
I tried the Lonely Planet promo code above on country guide but alas, it truly is only on city guides. Lonely Planet's site can be a little confusing to navigate, but if you click the link above, then you will see a list of all of the city guides eligible for this promotion. Although all prices on Lonely Planet's site are in USD, shipping is nevertheless free on orders over $40 to Canada. There are over 80 city guides to choose from and they are all for top cities like Moscow, Vienna, Paris, Seoul, etc. Even a couple of American cities have made it on the list like: Boston, Seattle and Chicago.
London has been one of the cities that I have always wanted to visit but I wouldn't even know where to start. Searching the net for places to visit and things to go is great and all but the overflow of information can oftentimes be confusing and sometimes, it's nicer to just read a book or a city guide in this case.
If you're looking to learn about plenty of cities or if you plan on travelling to several ones in one trip but don't want to carry that many city guides with you, then you can also take advantage of the BOGO offer on digital versions of these city guides. In fact, the promotion will still work even if you add an actual book alongside an eBook to your cart or even if you choose the bundle option, which is a guide for any given city in both a print and digital format. The bundled price is cheaper than if you were to get these separately. For instance, the Bangkok city guide in print form is $21.99, in digital form is $15.39 and as a bundle is $28.59. These are also the average prices that you can expect to see on almost all of the city guides.
(Image Credit: Doug88888)