Kobobooks Canada: Great Reads Under $4.99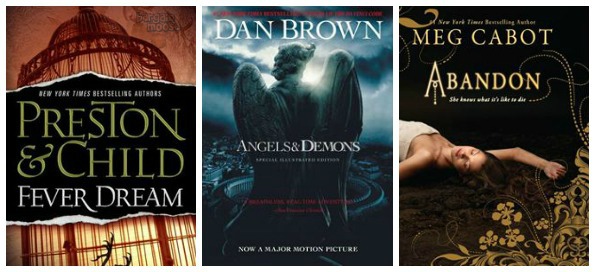 Kobobooks has a fantastic selection of great reads under (or at) $4.99! I love this selection of reads because reading is an important part of self-education and this selection is fit for nearly any budget!
There are some pretty good books in this section from pretty famous authors. First on the list is Dan Brown's Angels & Demons - a really popular book that was turned into a movie. I saw the movie, but never read the book. Priced at $3.99 there is no reason this can't be on your reading list.
A book I am completely unfamiliar with called Fever Dream by Douglas Preston and Lincoln Child has got great ratings - 4/5 with 9224 votes! Priced at only $1.99 it is really inexpensive.
Another relative unknown with fabulous ratings is Abandon by Meg Cabot. It will only cost you $2.69. 14,362 ratings give this book a 4/5 star rating. That is pretty darn impressive.
Expiry: Unknown