Kobo Books Just $2.99 For Leap Day @ KoboBooks.com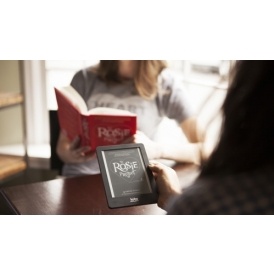 Let's celebrate an extra day of reading with these Kobo Books available for just $2.99 each. These prices are valid today only, so be sure to jump on the bargains quick. Seriously though, where else can you get a great read for just three bucks?
As the day goes on, I am starting to enjoy Leap Day more and more. It seems the deals and bargains are popping out one after the other. If you enjoy reading Kobo Books, then this sale is for you. Today, for Leap Day, you can get your hands on a variety of select titles for just $2.99.
Sink your eyes into some murderous mysteries, heart pounding thrillers, and more. There are plenty to choose from, and everyone has different tastes when it comes to books. When my kiddo is asleep I like to lounge in front of the fire with my favourite hot beverage and a good read. Reading via Kobo or a mobile device with the Kobo app is also way more convenient then holding an actual book.
The Hypnotist by Lars Kepler sounds super interesting to me. If you are into thrillers, then you may want to give this a read as well. Basically, this book is about a triple homicide with all three of the victims being from the same family. The case captivates Detective Inspector Joona Linna and she starts investigating these murders against the wishes of the national police. I can already tell I would like it! You can also preview the Kobo books before you purchase, but don't wait around too long with the offer only being valid today.

Moosers, which book caught your eye?

(Expiry: 29th February 2016)