Just Released! Star Wars Comic Books Were $140 | Now $79.80 & Free Shipping @ Chapters Canada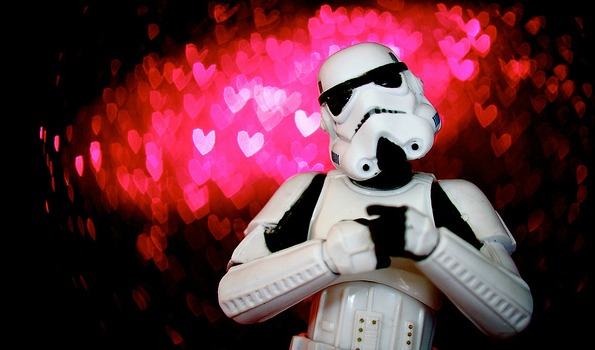 Star Wars and comic book fans should check out this fantastic new release. Star Wars: The Original Marvel Years Omnibus Volume 1 was $140 but now is only $79.80 plus this order qualifies for free shipping.
Marvel just released on January 27th, a brand new re-mastered volume of all of the Star Wars Comic books #1-44. This massive omnibus is a fully bound hardcover edition. If you love the original Star Wars comics from the 70's or are a big fan of the movies, now is your opportunity to relive all the original details.
In order to receive this great price you must join Chapters' free rewards program- Plum. Chapters will give you an option to join during your purchase if you are not already a member during the checkout process. You cannot checkout as a guest to join, you must have or create an account to use the free rewards program discount. If you choose not to join the Plum rewards program the price of the book will go up to $84.
This release goes hand in hand with the license for Star Wars comic books returning to Marvel after having a home at Dark Horse Media for over 20 years. To read a little more about the announcement of this new compilation volume, check out this article at blast.com.  Blast.com is part of the SyFy channel and they surely have the scoop.
Here is a little more info about what to expect from this massive comic book compellation according to Marvel.com.
It's the return of the Jedi to Marvel in this opening volume. The rebels face a wealth of new perils. Luke goes back to Tatooine, Leia battles alone, Han and Chewie play the deadly Big Game and Darth Vader hunts for answers! Revisit all your old favorites and discover some new ones!
This Star Wars omnibus edition is still very new and is only available at few stores in Canada currently. Amazon has this edition for $88.20 plus free shipping and claims to be able to have it to me by February 6th. Though the deal is still a little sweeter at Chapters Canada, Chapters is estimating 3-5 weeks for delivery. I suspect though this book was just released, it is taking a little longer to physically hit Canadian shelves. Your other option is to order this book on Ebay for $189 USD. Ebay estimates this would be $234 Canadian. I guess everyone is looking to make a buck.
Reviews are not readily available yet. Very few Canadians have this edition right now as it was just released. There is one extremely long review about how great the entire Star Wars series is on Amazon.com. This part of the review sums up the reviewers thoughts on this new compilation for those of us who are not super fans.
This book comes very highly recommended. May the Force be with you, always!
This order qualifies for free shipping  as it is over the $25 limit, though as I mentioned they are estimating a 3-5 week delivery range.
Bargainmoosers are you a Luke Skywalker or a Darth Vader fan?
(Image Credit: JD Hancock)
(Expiry: 2nd February 2015)