Get Tuesday Pricing All Week @ Cineplex & Landmark Cinemas Canada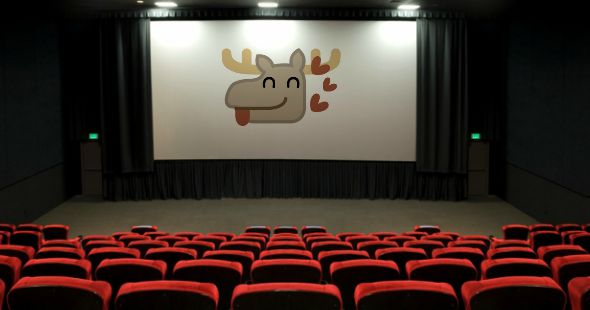 *BUMP! We wanted to include Landmark Cinemas in this post* :)
This week at Cineplex & Landmark Cinemas Canada, you can get Tuesday pricing any day of the week. That makes for some fun & frugal outings with the family to see whatever movie suits your interests. This offer will run between August 31st and September 4th, but I have already purchased the tickets I want to ensure they don't sell out first. It also appears that you can apply your 10% Scene member discount on top of these already low prices at Cineplex, woohoo.
I used to think that Tuesdays at Cineplex meant half price tickets, but I have been proven wrong! Actually, on Tuesdays you can get a discounted rate for all films at both Landmark Cinemas and Cineplex. Scene members will get their additional 10% discount as well at Cineplex. So the discount varies by movie it appears, so you're going to have to take a look through the tickets online to see what price you will end up paying. While there isn't really any movies that appeal to me, I know my kiddo will love the Minions or Stuart Little 2 movie. Admission prices also may vary by theatre, so be sure to check it out so you know how much your frugal date night is going to cost you.
The movies that are currently playing at my local Cineplex Canada theatre are as follows:
Straight Outta Compton
We Are Your Friends (opens August 28)
No Escape
Mission: Impossible Rogue Nation
Sinister 2
Hitman: Agent 47
The Man From U.N.C.L.E.
Minions
A Walk In The Woods (opens September 2)
The Transporter Refueled (opens September 4)
This offer is only valid at Cineplex & Landmark Canada locations from August 31st to September 4th only. The only down side is that this offer is not valid for non-feature film performances, but I don't see any of those available online right now. I snagged a couple tickets to the Minions movie for my son and I next week for just $6.50 each. Minions has been in theatres for quite some time, but I guess that is because how popular it is. Can you imagine how much money that movie and the Minions merchandise has earned?
Moosers, what movie are you going to see with this Tuesday discount that lasts all week?
(Expiry: 4th September 2015)