Entertainment Book: 2 for $10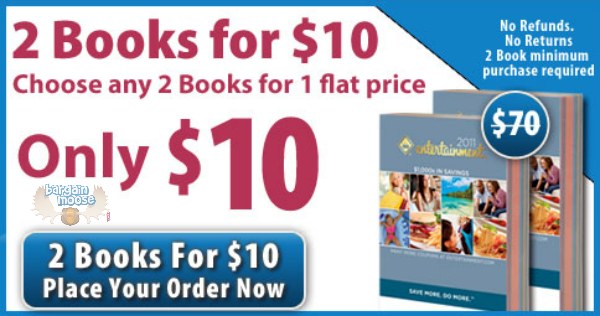 If you missed the previous Entertainment Book promotion, you can again capitalize on getting 2 Entertainment Books for $10 (+ $1/item shipping). This is pretty much as low as they get and you still have several months to use the coupons. Feel free to mix and match!
I have said many times how we get this every year and how it more than pays for itself! I was actually reading their website more and found out that this book has existed for nearly 50 years!
For nearly 50 years, Entertainment has been helping people save in tough economic times with the big Entertainment coupon book. Today, more than ever, people realize that the premium 50% off and 2-for-1 discount coupons found in the book help them save on everyday essentials right in their neighbourhood.