Cineplex $2.99 Family Favourites Movies for April, May & June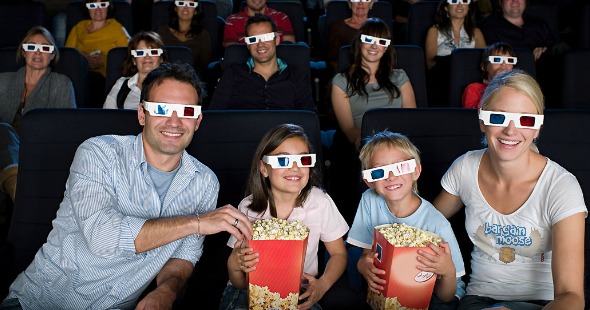 I am always looking for something to do with my little one on the weekends, but I don't want to spend a large amount of money either. These Cineplex Family Favourites movies are the perfect solution. Your entire family can get cheap movie tickets at select Cineplex theatres every Saturday morning at 11 AM. You will pay just $2.99 for each ticket, which is why this deal is a Bargainmoose favourite.
Although we missed today's movie which was Dolphin Tale 2, don't worry. There are several more movies to come to keep you and your little ones entertained. Even if you are a grandparent, this is an excellent and affordable way to get all of the kids out of the house. Here is the Cineplex Family Favourites movie schedule for the next few months. Remember to mark your favourite movie dates in the calendar so you don't miss out.
April:
25th: Cats and Dogs: The Revenge of Kitty Galore
May:
2nd: Journey 2: The Mysterious Island
9th: The Wizard of Oz
16th: The Nut Job
23rd: The Boxtrolls
30th: Free Birds
June:
6th: Paddington
13th: Teenage Mutant Ninja Turtles (2014)
20th: The Rugrats Movie
27th: Popeye
As you can tell, some of these movies are new and some of these movies are classics. My son is just two so we would have the best time going to see movies like The Rugrats Movie, Paddington and The Nut Job. Of course all of you Moosers have children of different ages, so hopefully there is something for everyone in this list of movies for just $2.99. The Nut Job does look pretty funny, I think even adults would enjoy the humour in this one. Young boys may enjoy the Teenage Mutant Ninja Turtles movie which came out last year, can you still remember all of their names?
Unfortunately the cost has increased a little bit since last year, but we still can't complain. Last year the tickets were just $2.50 each, so they have increased by $0.49. $2.99 Is still a fabulous price per ticket though, considering tickets would normally cost you $8.99 and up, depending on if you are purchasing a child or adult ticket.
(Expiry: 27th June 2015)