Chapters Indigo Coupon: Double Discount (10%) On Books (EXPIRED)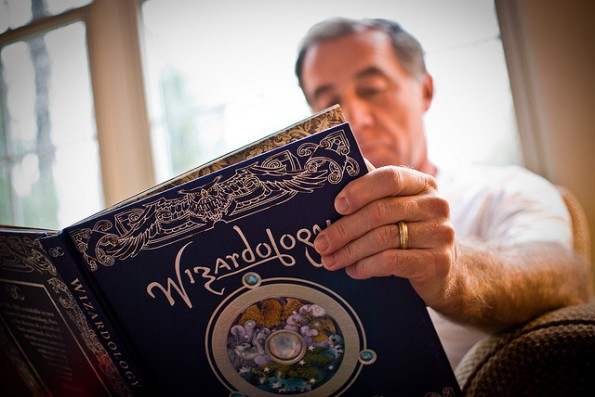 Plum and iRewards Members, receive double your usual discount on books with the following promo code. Enjoy 10% off instead of 5% when you order a new softcover, hardcover, or trade paperback at Chapters Indigo Canada.
Click here to shop books @ Chapters Canada now
Coupon Code: NEWYEAR
Discount: 10% off
Expiry: 16th January 2015
What are you reading this New Year? I have set a personal goal of 30 books on Goodreads this year, and those are all books I currently own. I have decided to get through my backlog of unread pages before I buy too many new distractions. One of the books I will be reading this year is All Men Of Genius by Lev Rosen. I actually won a signed copy of this book. Since I was in university, I did not get around to reading it. Thus, this is the year. My partner read the book and quite liked it. You can pick up All Men of Genius at Chapters Indigo. Originally $5.99, the book comes down to $5.39 after coupon.
I will also be reading a million Terry Pratchett books and quite a few books by Neil Gaiman as well. I am only about 20 or so pages into Stardust but it promises to be an interesting read. The book mixes the world of man with the fairy world on the other side of a great wall. A quest will be undertaken to rescue a fair maiden! The online price is currently $12.91, but the book comes down to $11.62 after coupon.
When I mentioned this coupon to my partner, he immediately thought of buying William Shakespeare's Star Wars Trilogy: The Royal Imperial Boxed Set. This is a set he has wanted to get his hands on for ages - since I found him propped up against a bookshelf in Chapters reading from the first book when it was released. The set includes Verily, A New Hope; The Empire Striketh Back; and The Jedi Doth Return. The online price is $31.58, so after an additional 10% off, you will pay $28.42. One reviewer said:
I'm a huge fan of Star Wars and the Star Wars Universe and believe these books should be in any collection. I have also studied William Shakespeare in school and although I'm not a huge reader and fan of his work I greatly enjoyed this Star Wars/Shakespeare mix and found humor on every page. Also I love the art work found on the box set, very well done.
I believe my partner is ordering them right now. All orders of $25 or more will ship for free. For this and any future Chapters Indigo coupon codes, please visit the forum.
Image credit: Willis