Chapters Indigo Canada: Native Union Curve Bluetooth iDock Only $30 (Was $100)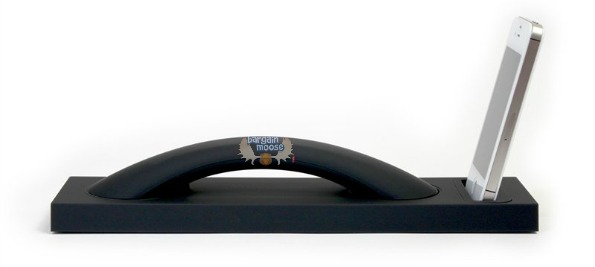 Chapters Indigo has a great deal on a Native Union Curve bluetooth doc for iPhone 4/4S, now only $29.99, was $99.95, which is a whopping 70% off.
This bluetooth doc looks really cool and can help you enjoy conversations with comfort. You can dock your phone and use it for applications while you talk and charge it. My husband has an iPhone 4S and is worried about us getting rid of our home phone because he likes the landline for important business calls. This item can assuage his fears a little bit so we can stop our $50 a month phone bill and in 2 weeks the item will have paid for itself.
There are a number of colours available:
When I price compared, I couldn't find this set at many other online stores, although it was on Amazon for $198, so that definitely wasn't a great deal. I did find this very helpful review on Amazon:
I was concerned about getting rid of my home phone as I don't like the idea of having a cell phone at my ear all the time. This product provided a great option to allow me to feel secure with only having one phone.
Shipping will be free as the item is over $25.
(Expiry: Unknown)