Chapters Indigo Canada: Father's Day Gift Shop!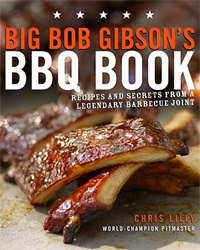 For those of you hunting for Fathers Day gift ideas, there might be some good ideas at Chapters Indigo Canada!
They have a special landing page for Father's Day gifts, with various deals on books, CDs, movies… etc.
Remember, Fathers Day falls on the 21st of June – better get the thinking caps on!
There are some good Fathers Day ideas in there. For example, there are a few BBQ cookbooks – does your dad like to grill? How about "Way to` grill" for $32.50? Or for a slightly cheaper option, there's "Big Bob Gibson's Bbq Book" for only $19.79 (pictured top right)!
Does your dad like a bit of Arnie? You can buy this 4 film Schwarzeneggerset for only $25.46 from Chapters. It contains Termintor 2, Total Recall, Red Heat and The Running Man.
I also know that a lot of wives buy the pressies from their kids (for the dad), so if you're in that situation, hopefully there are a few ideas here.
Don't forget that you might be able to get up to 8% dealguild cashback too. Oh – and spending more than $39 means FREE shipping from Chapters.ca.
P.S. Before you finalize your purchase, I'd price compare with Amazon.ca to make sure you are getting the best deal.