Chapters Indigo Canada: 50% Off 2014 Top Picks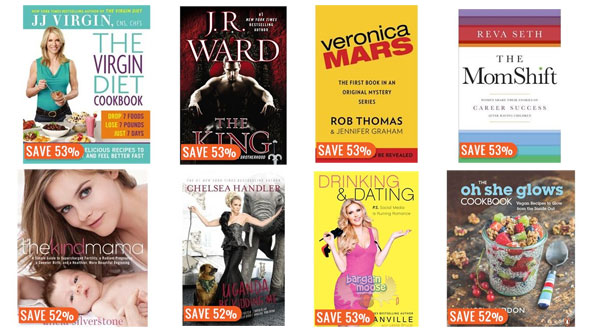 In need of reading inspiration for this new year? Check out Chapters Indigo's newly released top picks for 2014 with up to 50% off in savings.
There are plenty others to choose from, but here are a couple that stood out to me (and which I also included in the banner):
Keep in mind that all of the now prices listed above are available to all Plum members, which is a rewards program that is absolutely free to join.
Judging by the cover picture for J. R. Ward's latest novel The King: A Novel Of The Black Dagger Brotherhood, it looks like True Blood's Eric Northman may be making an appearance in a different series, but of the same genre. In all seriousness however, Chapters Indigo's deal is actually $5 cheaper than Amazon's current price for this gripping book.
The same goes for Chelsea Handler's Uganda Be Kidding Me, which is also $5 more on Amazon. In case this is the first time you hear of her, Chelsea Handler is an American comedian, known for her very own late-night comedy talk show Chelsea Lately, as well as for her roles in TV shows such as The Bernie Mac Show and movies like This Means War.
As usual, free shipping is automatically applied to all purchases over $25, so be sure to reach that threshold to avoid paying any pesky and totally unnecessary fees. If there are no other 2014 Top Picks books that interest you, then the 20% off all games discount is still on, along with the many other Chapters Indigo deals of the week.
(Expiry: 6th January 2014)